Skydiving Pictures and Videos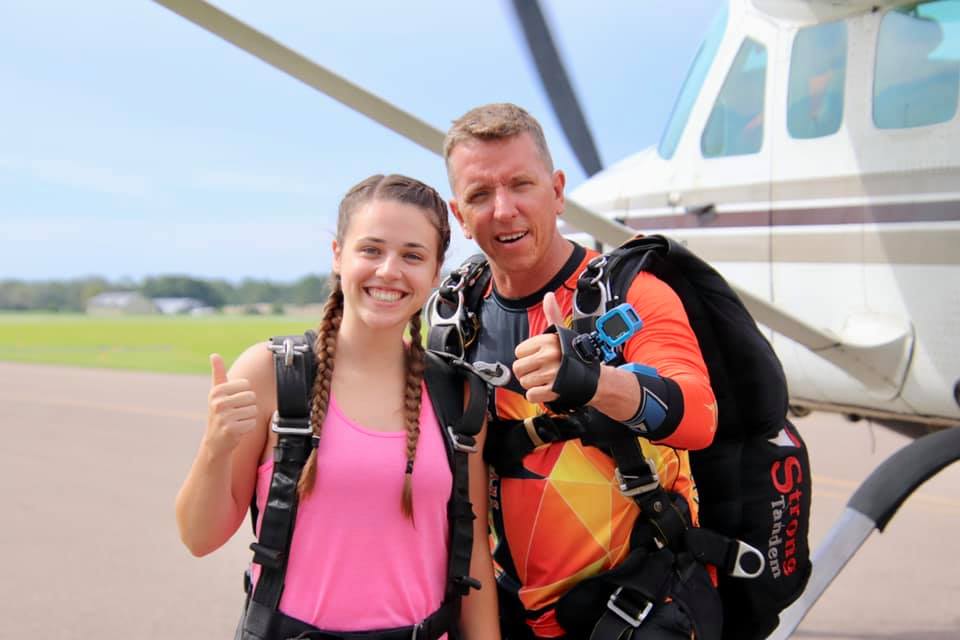 SHARE YOUR SKYDIVING PICTURES AND VIDEOS WITH EVERYONE!
Nothing can beat the thrill of free falling at 120 MPH! Trust us, when you land, you're definitely going to want to share your experience with your friends, family, and social network! Our video services can help you do just that by capturing each moment of your skydiving adventure with professional digital photos and video.
With your media package you will receive a professionally produced video of your skydive that will be set to music of your choice. The finished product includes a pre-flight interview, footage on your way up to altitude, the entire free-fall, and segments from the parachute ride back down to earth. We will also include picture stills for you to enjoy and share.
Check out the sample videos and photos below and don't forget to select the video package when you make your reservation.
Business Hours
Monday - Sunday: 8AM - Afternoon
Service Offerings
Tandem (First Time) Skydiving, 
Skydive License Training (AFF),
Experienced Jumpers
Payments Accepted
 Cash, Visa, Mastercard, Discover, Amex
Are You Ready To Tandem Skydive in Florida ?!?!